The masters of Laser Kicks and leading artists in the Raw Hardstyle spectrum.
New single!
PULL UP
Dec 21st 2020
We are bringing you one final tune this year. Get on our level with this extra shiney new banger called 'PULL UP' 🥶💧💎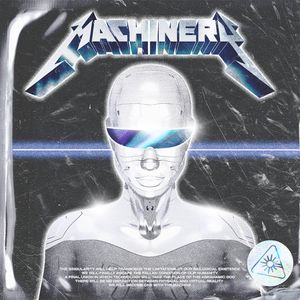 MACHINERY
Oct 16th 2020
WE WILL BECOME ONE WITH THE MACHINE 🤖⚡️MACHINERY
CNTRL
Feat. Chris One
Aug 21st 2020
YOU'RE NOT IN CNTRL ☠️🩸'CNTRL' FT. CHRIS ONE IS OUT NOW.
WARDOGZ (Riot Shift Remix)
Jun 19th 2020
𝐖𝐀𝐑𝐃𝐎𝐆𝐙 𝐑𝐄𝐌𝐈𝐗 𝐎𝐔𝐓 𝐍𝐎𝐖 🐕🔥Big shout out to GRAVEDGR, City Morgue and Heavyweight Records for this one.
MUTILATE
Feat. Thyron
May 15th 2020
MUTILATE THEM ALL ☠️🐕 Our collaboration with Thyron and Last Word is here now.